What You Need to Know About Metal Fencing
If you're considering installing a metal fence around your property, there are several things you need to consider. Choosing the right material can be confusing. Not only will the type of material affect your property's value and curb appeal, but your homeowners' association may also restrict the type of fencing you can have. It's also important to think about maintenance and installation.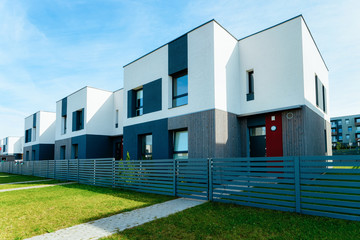 Fencing is durable and can add value to your property. In addition to being affordable, steel fences are extremely durable and can provide a sound barrier for your property. They can also come in many shapes and styles to choose the best fence for your property. You can choose from various types of steel and coatings to create the fence you want. The best type of steel for a fence is galvanized, extremely corrosion-resistant. This material will last over 30 years, perfect for a fence or a garden.
While steel and wrought iron are both durable, they have different qualities. For example, wrought iron is more resistant to rust than steel and is easier to paint than steel. Wrought iron fences also have a more rustic look than steel so they can blend in with any outdoor decor.
If you decide to paint your metal fence, be sure to use an oil-based metal paint. Avoid spray paint. Applying a thicker coat of paint with a traditional paint can is easier. You should also apply two coats of paint for the best results. You should also ensure that you keep all plants and shrubs well away from the fence.
Metal fencing comes in many different shapes and sizes, and the colors are endless. You can find panels in various colors to match your home's décor. You can also buy DIY kits to install the fence panels yourself. Aluminum fencing is four times lighter than steel. That means that it will save you money and make it much more attractive.
There are two main types of metal fencing: hollow aluminum and solid steel fences. While aluminum fences are lightweight, they are less durable than wooden fences. However, solid steel fences are much more durable and will last many years. The DIYer can install aluminum and steel fences, while solid steel fences require professional installation.
Metal fencing has been around for centuries. It was first used as ornamental fencing and was the material of choice in the Colonial era. However, its expensive price and complicated installation made it only accessible to the rich. However, the popularity of metal fencing continued into the 20th century. During the World War I, a great deal of the old fences were destroyed. This led to a transition from decorative to strictly utilitarian fences.
When choosing metal fence panels, consider the look and design you want. Then, think about the color and design of the surrounding features. It is important to choose a color that complements the surrounding area. Metal fencing is available in many colors and patterns. You can choose from corrugated panels, wrought iron fencing, and more. You can also choose privacy panels that feature vertical or horizontal slats. In addition, corrugated metal fence panels can be used as privacy fencing.
Chain-link fencing is the least expensive metal fencing available. While it isn't as decorative as other types, it's good for keeping kids and pets in the yard. In addition, chain-link fencing is flexible and can be installed around the unique property lines of a home. Its low cost and versatility make it a popular choice among homeowners.
The cost of metal fences will vary depending on the type of material you choose. Corrugated metal fence panels cost between $10 and $12 per linear foot. Wrought iron fence panels may cost up to $125 per linear foot. A custom fabricator can combine different materials and manufacturing methods to meet your specifications. In addition to combining different materials, he or she can pair cast-iron details with hollow-steel pickets to save on material costs.
fence companies
fence company
fence contractors
fence installation
fence repair