How Water Damage Can Affect Your Home Or Building
Water Damage is a type of loss caused by the intrusion of water into a home or building. It can cause the rotting of wood, the growth of bacteria and mold, and even rusting of steel. It can also cause composite woods to swell and delaminate. If you've experienced water damage, you can visit their website to assist you. A restoration company will be able to assess the damage, repair it, and restore your home or building to its original condition.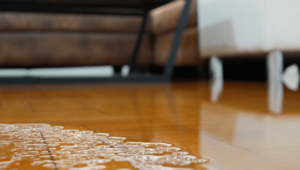 Homeowners' insurance is important coverage to have, and if a water emergency occurs, a water restoration company can quickly help. They will work with you to determine how much water damage you have to repair and how much you'll have to pay. There are a number of ways to minimize water damage and save money on your insurance. It is also possible to get a quote from multiple companies and compare coverage. Once you've compared prices, choose the one that best suits your needs.
The first step in water damage restoration is to remove the affected material. Remove and discard damaged materials and thoroughly dry the affected area. You can use fans to circulate the air and large-capacity dehumidifiers to dry the area. You may also want to get a mold inspection. If you have a severe case, you'll have to remove and replace structural wood. After that, your team will need to clean up the area, sanitize it, and replace any structural wood if necessary.
A small leak may seem minor, but it is a problem. Water absorbs quickly into the walls and floor, and it can affect electrical systems and soft furnishings. It can also swell drywall and cause wallpaper to peel. Eventually, water damage can cause mold to grow throughout the home. The process of restoration will cost a considerable amount of money, so hiring a company with a strong track record in water damage restoration is a good idea.
After the water is removed, a homeowner can begin the process of drying out the affected areas of the home. It is important to begin the drying process as soon as possible because mold can develop within just 24 hours. If you don't act fast enough, you risk having to make structural repairs, replace appliances, and deal with mold. During the drying process, you should take the time to clean the home and ensure that there are no lingering issues like mold.
Before calling a restoration company, remember that water damage is often hidden behind the walls or under floorboards. To be sure that your home is properly restored, a restoration professional will perform an assessment of the damage. This will determine how much work will be needed to restore your property. Restoration will include replacing flooring, drywall, and insulation. The entire process can take a few days or weeks, depending on the extent of water damage. It's important to note that some insurance policies exclude flood damage from their coverage. If you're uninsured, a restoration company will work with your insurance company to reduce your costs and prevent further damage to your property.
Category 2 water damage is characterized by "grey water," or water from washing machines, appliances, and sump pump backups. This water is clean but can still pose a few health risks, especially for those who have allergies and other respiratory problems. If you're experiencing category two water damage, it's essential to remove affected items and disinfect the entire property. In this category, the majority of the damaged items will be able to be cleaned and disinfected with minimal expense.
If you have homeowners insurance, check it to see if it covers water damage. If you don't, consider obtaining a separate flood insurance policy. This is especially helpful if you live in a flood zone. It's best to get it before the situation gets too out of control, and it'll help you avoid additional expenses while repairs are being made. You'll also benefit from a water detection system. The process of finding a reliable restoration company can be stressful and time-consuming.
It's important to understand the difference between natural disasters and water damage. Water damage is a serious situation. Even small amounts of water can cause tens of thousands of dollars in damage. If you're in the home, water damage can strike anytime. Natural disasters, plumbing problems, and leaky pipes are common causes. But there's one thing you must understand: Water damage can ruin your house and cause mold and bacteria growth.
drain cleaning
plumbers
plumbing
plumbing company
plumbing services